Who Doesn't Love a Colorful Camera?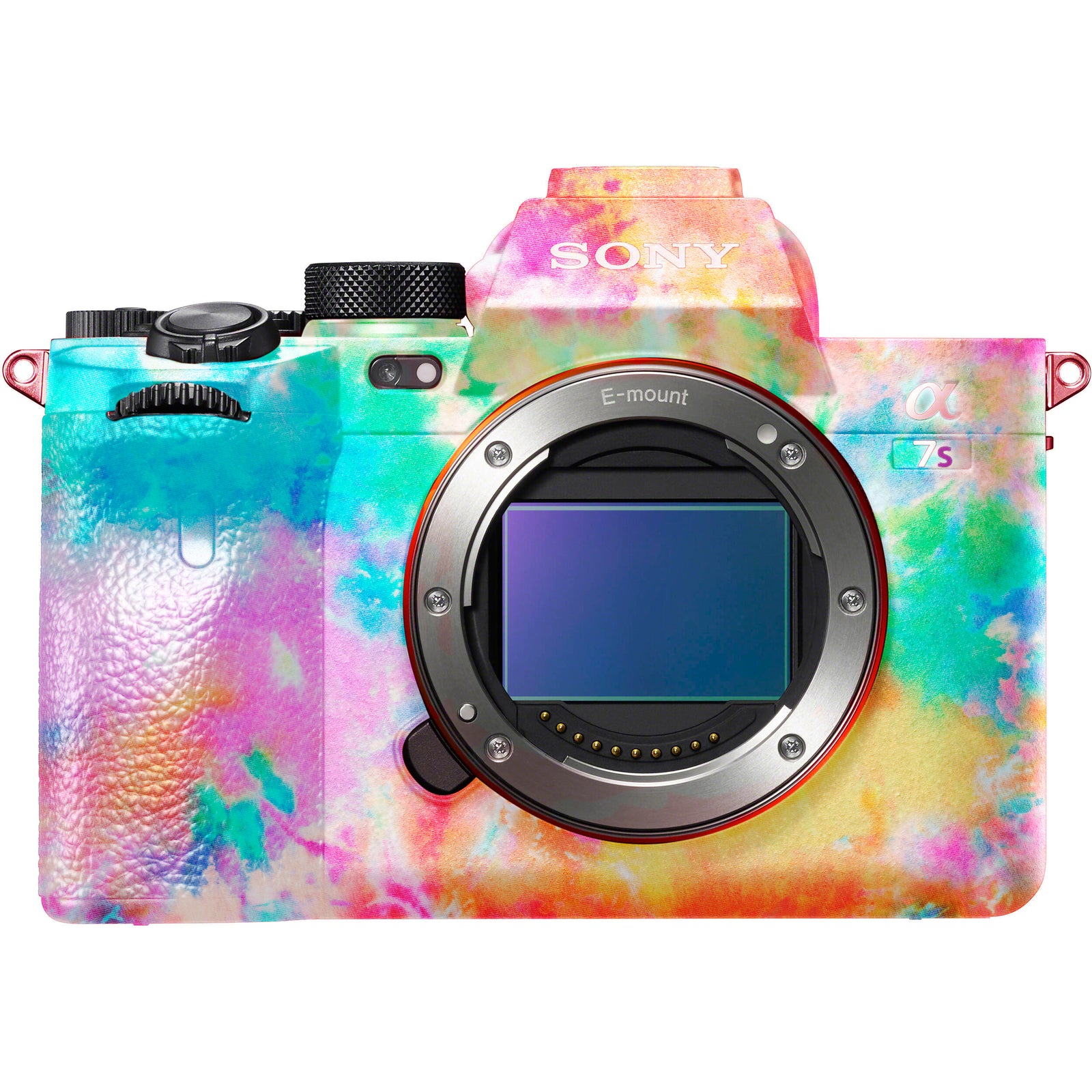 A colorful camera looks adorable in every photography field, be it wildlife, sports, or formal events. Even though you are an amateur photographer, you will love to shoot with a colorful camera at a family picnic or tour with your friends. The good news is that you can conveniently transform your existing digital devices into graceful and beautiful new outlooks.
Colorful Cameras Are Adorable
A photographer always adores his digital gear and tries to keep an updated and distinctive camera. Obviously, you are not the one who ignores the grace of your camera. While it is impossible to purchase updated camera models, you can conveniently update your camera with colorful camera skins that serve both ends of beauty and safety. You can enhance your camera's beauty by using protective camera skins and stickers without incurring additional burdens to your pocket.
Beauty Attracts Everyone; Wear It Proudly
Undoubtedly, it is a fact that everyone loves beauty and appreciates colorful belongings. You spend a lot of time with your camera during professional shootings. Unless you love your gear, you cannot perform confidently with it. Undoubtedly, your hands should be holding up to a colorful camera that gives you a sense of grace, beauty, and ownness. Camera skins, stickers, and protection wraps come in attractive shades and colors to transform your camera in affordable ways.
Colorful Camera Skins Make You Stand Apart
You can make your camera eye-catching with colorful camera skins, stickers, and decals. These camera skins transform your camera into a digital device you love with new shades and colors. They add grace to your camera by making it colorful according to your choice. Your new colorful camera skin can beat the rivals' regular gears if you are a professional photographer and work in a competitive market.
Protection and Grace at One Place
Camera skins make your gadget colorful without compromising on its safety. Either you cover some sports or a wildlife photographer, outdoor risks are prevalent for your camera. The security of your costly digital camera should not be compromised in any situation. Camera skins are very useful in protecting your expensive gadget against scratches and scars. Moreover, everyone doesn't like the uniformity of the original camera body for a more extended period. So, it is vital to transform your camera by giving it a graceful outlook with colorful camera skins and decals.
Uniformity is Boring; Colorful Cameras are Fashionable
Scratch-free camera skins add beautiful colors to your camera. A colorful camera is attractive and alluring to you and your clients as well. When you are shooting in a competitive environment, you need to stand apart in a rush. Your distinctive colorful camera makes a difference and helps you stand high among other photographers. That's why you need to keep updating your gear with new looks and graces.
We are offering all you need to update your camera and make it colorful. Many colorful camera skins, camera stickers, and wraps are available in-store to transform your camera into brand-new gear.
---