Drone Decals Come With Multiple Benefits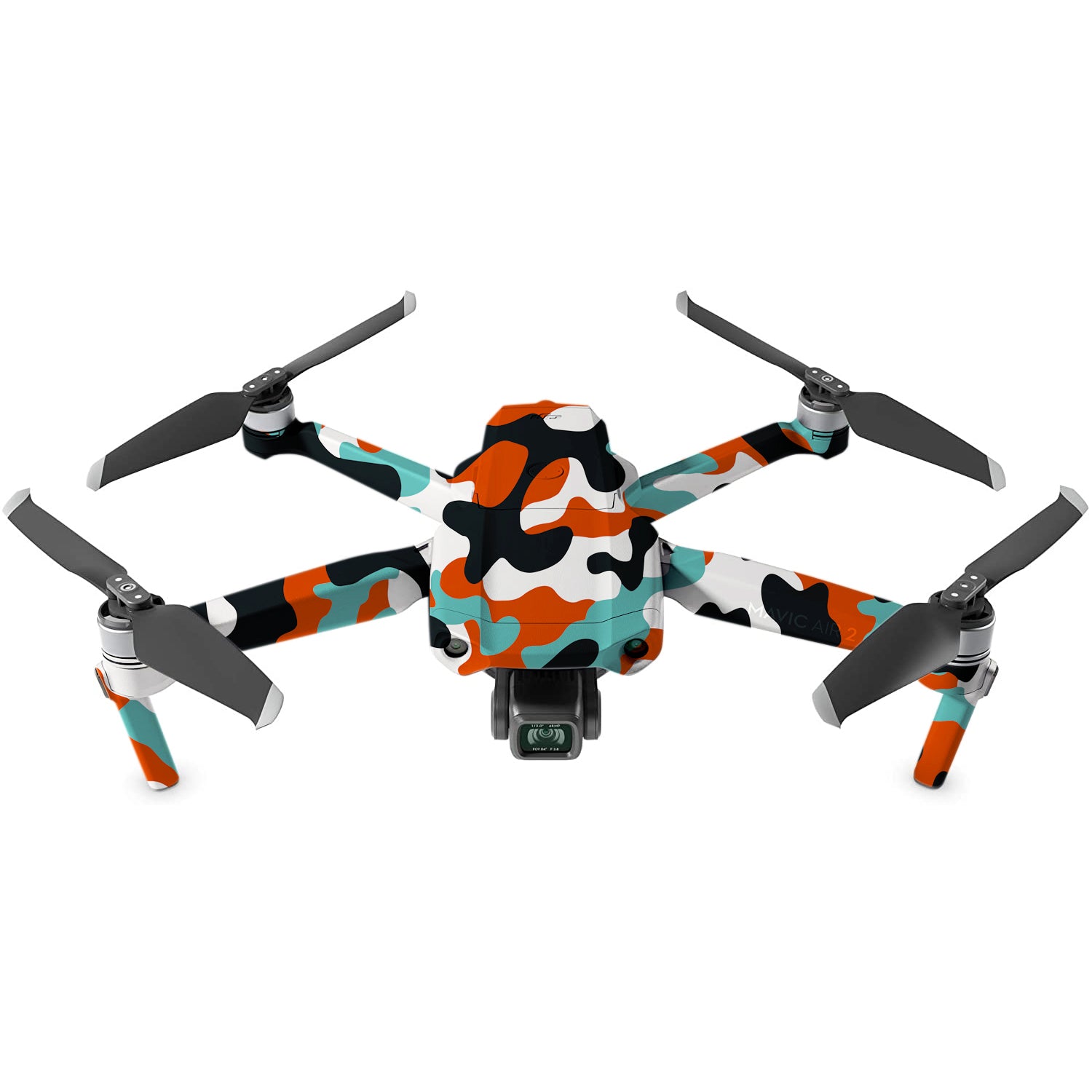 Drone decals are very beneficial in keeping your drone safe and providing it a dashing look. Every photographer wants his/her gears to exert a graceful impact while working on a competitive project. Drone decals do the same glamourous job for you. Additionally, these drone decals work as a protective layer for your drone that saves it from unwanted scratches.
We are not talking about just a stylish decal but a protection for your costly flying machine in a charming way. We have come up with drone decals for you that are a must-have if you want to take a step ahead and make your drone look pleasantly distinguished.
Add an Eye-catching Charm to Your Drone
Keep your new drones as attractive as they are with drone decals. Using a second-hand drone may look low class, or over usage of the gear can make it a bit dull or sturdy. You can quickly transform it into a new one using drone skins, protective stickers, and drone decals. Your drone should exactly look as you want it.
A passionate photographer keeps his/her gears close to heart. Customization with drone decals may render those eye-catching and charming effects to your drone. These decals bring the outlook of your drone in conformity with your personality.
Drone Decals Work as Weather-sheets
You are flying a drone as an amateur or professionally need to capture the videos and pictures you come across in rough weather conditions many times. You are a wildlife photographer, covering a sport or filming a life-long memory at a family picnic. Weather can seriously damage your drone in either way, rain, snow, or dust of a windy evening. Drone decals protect your high-tech flying machine as a weather resistance sheet.
Protective Drone Decals Against Messy Situations
Sometimes, outdoor situations go out of control, and your drone may be at risk. Although drones are made with standard material that works against any breakage, scratches are unavoidable due to unforeseen circumstances. You cannot afford to see your drone getting any ugly scratches. So, it would be convenient if you use protective stickers and decals for this purpose. These drone decals not only protect them against scratches but also provide a dashing look.
Drone Decals Provide a Stunning New Look to Your Flying Machine
Drones are constantly exposed to harsh outdoor conditions. They may face rain, snow, and dust in the process of capturing your best shots. Such conditions damage the outlook of your drone in the long run. So, it is necessary to take steps for their protection and glow. Drone decals provide a stunning look to your flying machine that is also according to your choice.
You can customize your drone with a camouflage of your choice according to your interests. We provide you with the best options for drone decals to cover wildlife, sports, or formal occasions. Whatsoever your delight is, we have a decal exclusively made for your drone in our store. You can choose your preferred decals from our store, which will give your drone a fantastic transformation. 
---